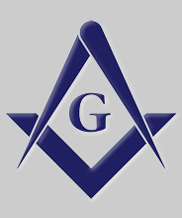 Annual Communication Grand Lodge A∴ F∴ & A∴M∴ British Columbia & Yukon Nanaimo 2012 21-23 June 2012

The Grand Lodge of British Columbia and Yukon will hold its 141st Annual Communication on 21-23 June 2012 at the Vancouver Island Conference Centre in the City of Nanaimo, British Columbia. Registration options: On Site Registration Late registration will open on site at 1:00 pm, Thursday, 21 June 2012. Late registration will close Saturday morning at the call of the Grand Master. Note that the registration fee after 13 June is $55. Accommodation Click HERE for details. Meeting venue Click HERE for details. Schedule of events Click HERE for details. Visit the 2012 Annual Communication Committee website for further information.
GUESTS OF GRAND LODGE

Do not register online: contact the Grand Secretary.
REGISTRATION PROBLEMS?

Contact the Registrar: RW Bro. Ken Pettman General concerns: RW Bro. Andrew Murray All information is for the use only of the Grand Lodge of BC&Y and in accordance with the Personal Information Privacy Act (PIPA) 2004/01/01. Privacy Officer: R.W. Bro. George Moore, Grand Secretary.