Devil loses star role in church poster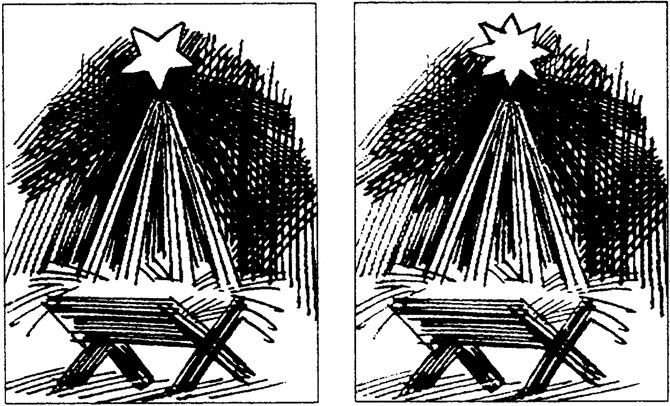 A poster which forms the centre-piece of a Christmas advertising campaign by the main British churches has been redesigned following complaints that its Star of Bethlehem looked like a ssatanic pentagram. The poster originally featured an inverted five-pointed star which evangelical Christians said made the crib look as if it was under the curse of Satan. The artist, Tom Hewitt, agreed to replace the star with an 8-pointed one. The inverted pentagram is almost certainly a 19th century invention by Eliphas Levi Zhad, a black magician and defrocked priest, who maintained that this form of the star was a vestigial drawing of the head of the Sabbatic Goat. Gleaned by the Editor from the Daily Telegraph. Readers wishing to avoid visits from the Sabbatic Goat are advised to check that their old-style Gazettes are filed upside-down. You can't be too careful. 1.
The Mathematical Gazette, London : Mathematical Association, Vol. 78, No. 483 (Nov., 1994), p. 319. ISSN: 00255572. Citing an undated Daily Telegraph.