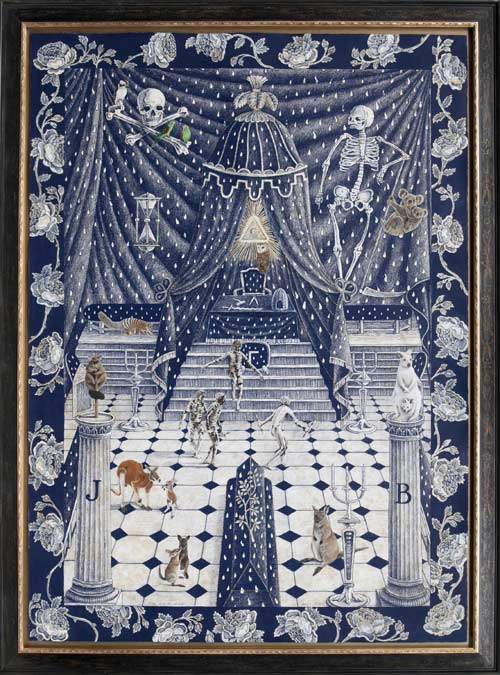 TELSTRA AWARD

Danie Mellor
From Rite to Ritual
Mixed media on paper
h 207 x w 154 cm Major Prize Winner, Danie Mellor from Canberra, was awarded Australia's prestigious Indigenous art prize - the national Telstra Art Award, at the 26th Telstra National Aboriginal and Torres Strait Islander Art Award, 15 August 2009. "From Rite to Ritual explores the encounter between Indigenous and non-Indigenous, or settler cultures. In this case the meeting place is the interior of a continental Freemasonic lodge (a 'blue' lodge), and comments on the importance of secret and public ceremony and initiation in both cultures; it speaks of the challenges of settlement, and the differences in spiritual enactment and belief."

Source: Museums and Art Galleries of the Northern Territory, www.nt.gov.au accessed 2010/02/07.