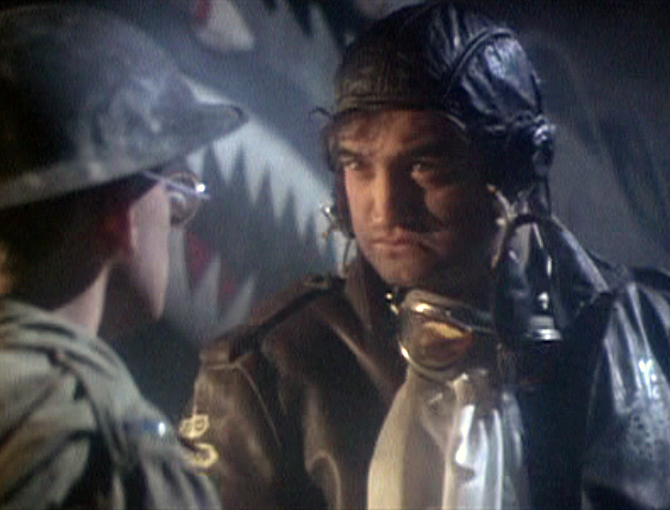 Ronnie McMillan and John Belushi.
1941 (1979) Winoski calls to Col. 'Madman' Maddox, after listening to Capt. Wild Bill Kelso: " He's on the level, sir." [01:24:00]
VERENACULAR | CINEMA INDEX
1941 (1979). Directed by Steven Spielberg, written by Robert Zemeckis & Bob Gale. Dan Aykroyd, Ned Beatty, John Belushi, Lorraine Gary, Murray Hamilton, Christopher Lee, Tim Matheson, Toshir™ Mifune, Warren Oates, Robert Stack, Treat Williams, Nancy Allen, Lucille Benson, Jordan Brian, John Candy. 118 min. USA, English | Japanese | German, Metrocolor, Stereo.