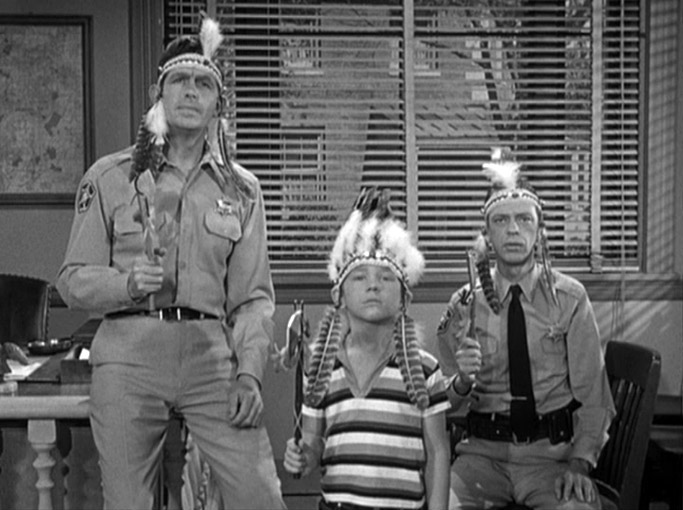 Andy Griffith, Ronny Howard, Don Knotts
The Andy Griffith Show (1961)
Having been rejected by an exclusive businessmen's club, Barney agrees to join Obie's club, "The Tomahawks": "Raise your tomahawk in your right hand. Face the rising sun and repeat after me. As a Tomahawk I solomnly swear to be fair and square at all times." [00:24:17]

The Andy Griffith Show, "The Clubmen". Broadcast : 11 December 1961, (Season 2, episode 42). Directed by: Bob Sweeney, written by: Fred S. Fox and Iz Elinson, produced by Aaron Ruben, created by Sheldon Leonard. Andy Griffith, Don Knotts, Ronny Howard, Frances Bavier, Howard McNear, Burt Mustin, George Neise, Ross Elliott, Brad Olson, Bob McQuain.