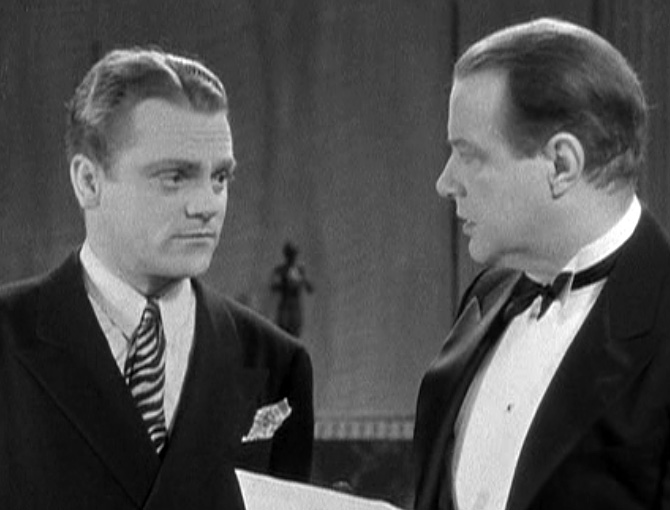 James Cagney and William Harrigan.
'G' Men (1935)
McKay : "Nobody gets ahead fast, when they play the game on the level." [00:14:30] This film includes two other references to being on the level.
FILM INDEX | MASONIC EXPRESSIONS

'G' Men (1935). Directed by William Keighley, written by Seton I. Miller. James Cagney, Margaret Lindsay, Ann Dvorak, Robert Armstrong, Barton MacLane, Lloyd Nolan, William Harrigan, Russell Hopton, Edward Pawley, Noel Madison, Regis Toomey, Addison Richards, Harold Huber, Raymond Hatton. 85 min. USA, English, Black and White, Mono.