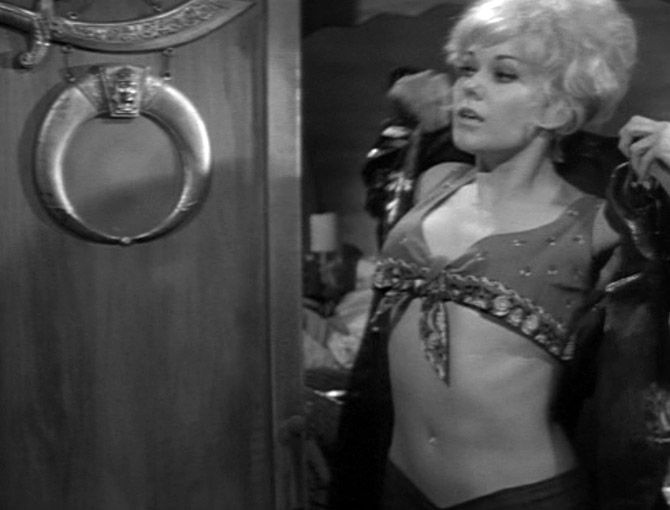 Kim Novak as Polly the Pistol
Kiss Me, Stupid (1964)
Hanging on a closet door in a roadhouse sex trade worker's trailer is a large Shriner emblem. [00:46:00]

Kiss Me, Stupid (1964). Directed by Billy Wilder, written by Anna Bonacci, I.A.L. Diamond. Dean Martin, Kim Novak, Ray Walston, Felicia Farr, Cliff Osmond, Barbara Pepper, Skip Ward, Doro Merande, Bobo Lewis, Tom Nolan, Alice Pearce, John Fiedler, Arlen Stuart, Howard McNear, Cliff Norton, Mack Gray, Mel Blanc, John Fiedler. 125 min. USA, English, Black and White, Mono.