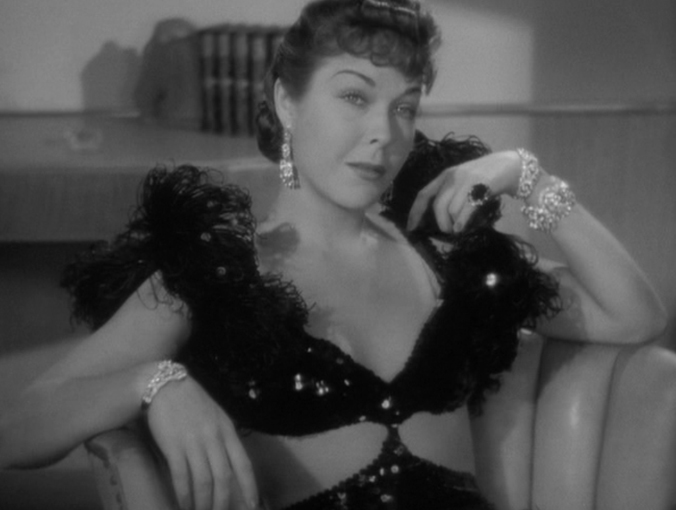 Joan Woodbury (1915/12/17-1989/02/22) as Marie Collins aka Mrs. Thomas Mitchell.
Charlie Chan on Broadway (1937)
Nelson: "After a year, he gets tired of you and sends for Billie."
Marie: "Is that on the level?"
Johnny: "No. He's just fishing."
Nelson: "I wish I was."
VERNACULAR INDEX

Charlie Chan on Broadway (1937). Directed by Eugene Forde, writen by Art Arthur, Robert Ellis. Warner Oland, Keye Luke, Joan Marsh, J. Edward Bromberg, Douglas Fowley, Harold Huber, Donald Woods, Louise Henry, Joan Woodbury, Leon Ames, Marc Lawrence, Toshia Mori, Charles Williams, Eugene Borden. 68 min. USA, English, Black and White, Mono.