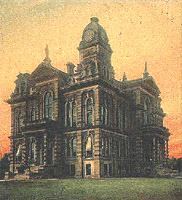 Erie County Courthouse (1874).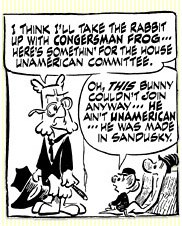 Walt Kelly, 1961.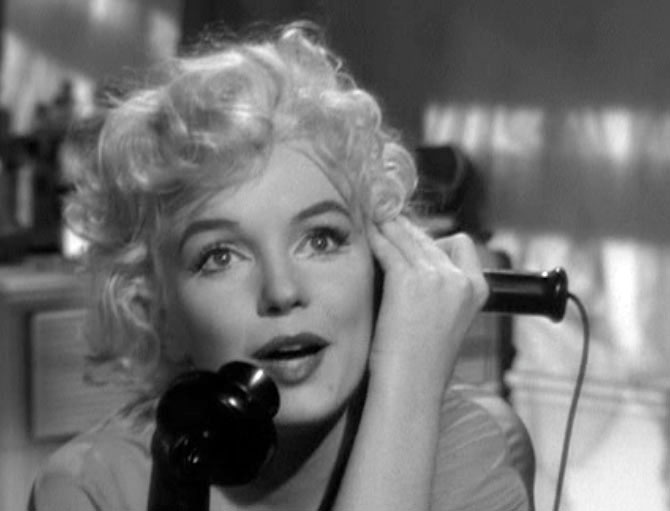 "Imagine me, Sugar Kowalczyk from Sandusky, Ohio, on a millionaire's yacht! If my mother could only see me now."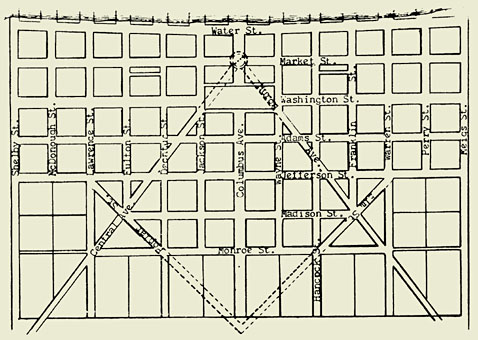 Laid Out in Form of Square and Compass As far as I have been able to check in the past several years, Sandusky is the only city in the world originally laid out on Masonic symbols. Hector Kilbourne, the first Master of Science Lodge No. 50, Sandusky in 1818, was the surveyor who made the original plan of the city. He proceeded with well-defined ideas and painstaking care in making the original survey as well as giving names to the streets in honor of the statesmen, warriors and others prominent in the early history of the country. Brother Kilbourne in laying out the city ran the lines or streets in order to form a true representation of the Square and Compasses. This has been clearly shown in the accompanying illustration. The original plan of the city, as here represented, may be said to represent an open Bible, Square and Compasses in correct position to proceed with labor upon opening the Lodge. Taking Columbus Avenue as the center of the Book, the blocks and squares on either side of the avenue are equal in number and dimensions, excepting the twelve blocks along Water Street, which on account of the water or shore line indentation, slightly reduces the area of each block when compared with the other blocks south of the present Market Street. Master Masons well know the position of the Square and Compasses used in the Lodge room when in sessions. Karl W. Kurtz 1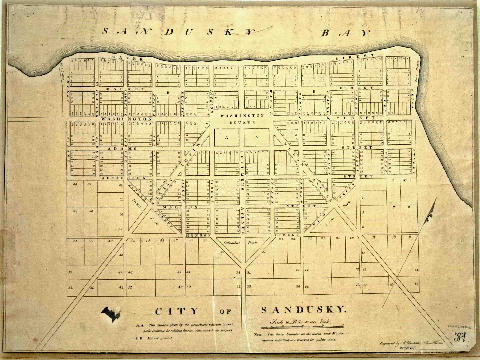 Note that the actual street plan does not display the square and compasses quite as obviously as the sketch. 1.

California Freemason, Summer 1972, Volume 19 No, 3. ed. Dewey H. Wollstein. p. 105. Illust. : Gone Pogo by Walt Kelly, Walt Kelly [1913/08/25 - 1973/09/18] Boston : Gregg Press, 1977 [copyright Walt Kelly 1961] ISBN : 0-8389-2391-6 hc. 127 p. p 68.