While neither the snake nor serpent appears in masonic symbolism or ritual, many regalia-makers have used it to fashion the belt hook on masonic aprons. Intended as a symbol of wisdom, the eternal, the universe, the world or regeneration and rebirth, this usage has been singled out by some anti-masons as "proof" that the "Brotherhood of the Snake" worships Satan. All they have proved is their ignorance of its historical usage. Regalia makers quite probably simply adopted a common belt-hook used by manufacturers of clothing for British schoolboys.
MASONIC APRON HOOKS
---
THE SERPENT
---
SYMBOLISM
---
INDEX OF PAPERS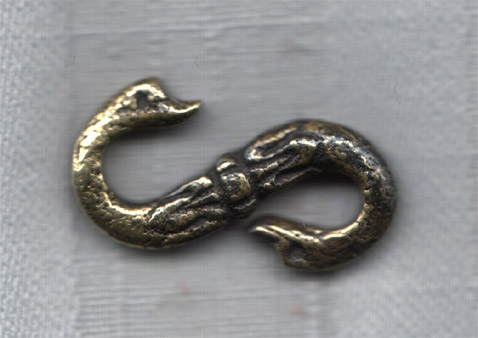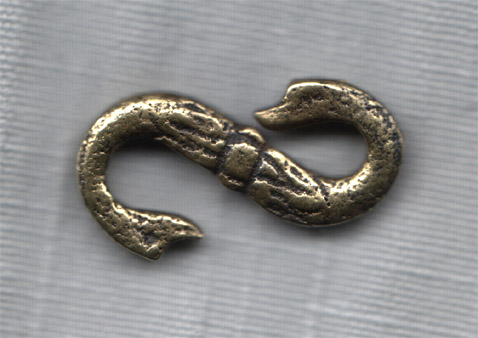 Muir Cap & Regalia Limited Manufacturers
51 Simcoe St., Toronto 2, Canada
c.1900.