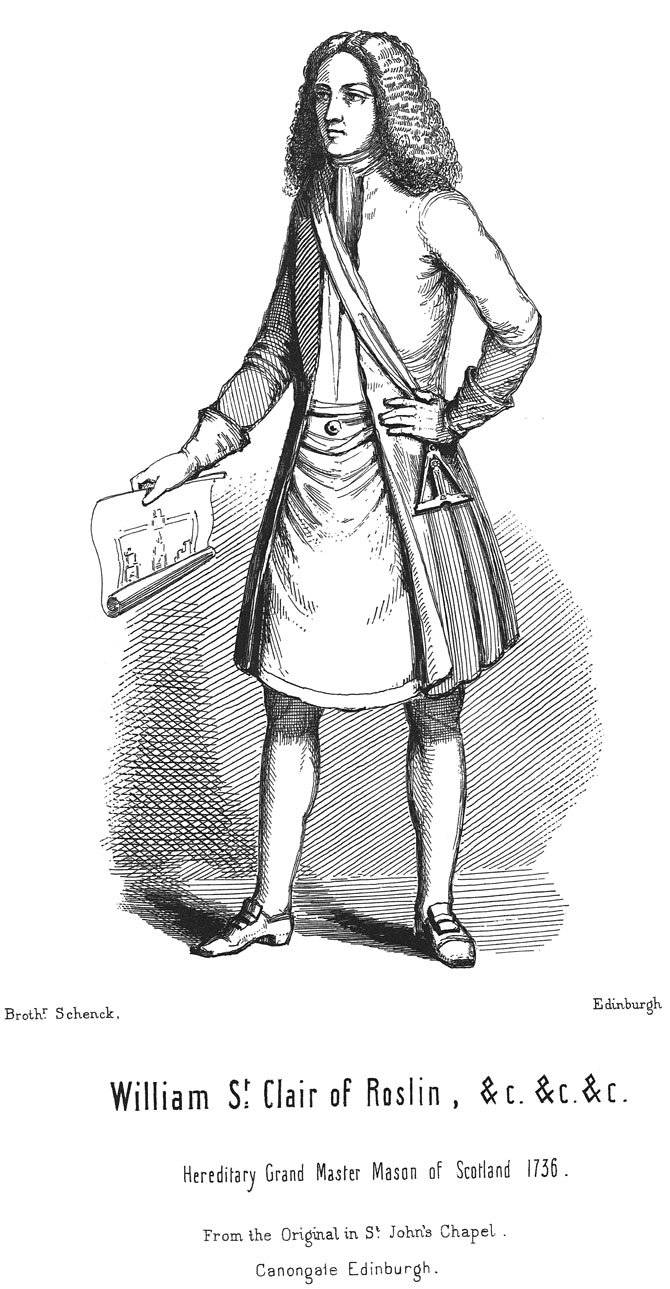 William St. Clair of Roslin, &c. &c. &c.
Hereditary Grand Master Mason of Scotland 1736. From the Original in St. John's Chapel. Canongate Edinburgh.
Lithd. by Brothr. Schenk. Edinburgh. Frontispiece: The Laws and Constitutions of the Grand Lodge of the Ancient and Honourable Fraternity of Free and Accepted Masons of Scotland. Edinburgh : MDCCCXLVIII.