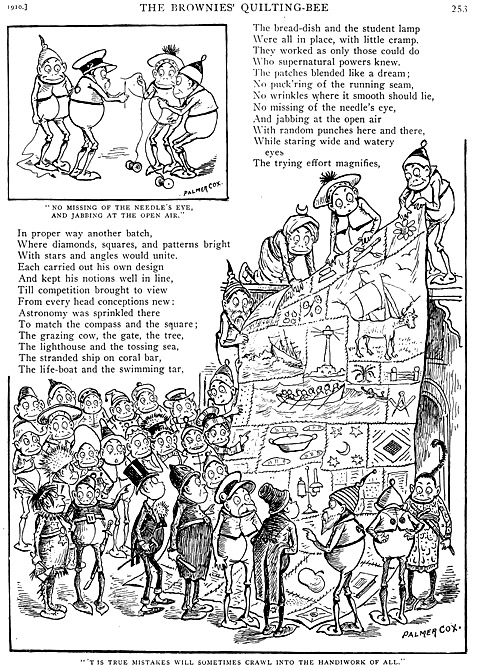 Astronomy was sprinkled there
To match the compass and the square;
The gazing cow, the gate, the tree,
The lighthouse and the tossing sea,
The stranded ship on coral bar;
The life-boat and the swimming tar,
The bread-dish and the student lamp
Were all in place with little cramp.

Note the square and compasses depicted on the right side of the quilt. None of the other symbols are particularly masonic in meaning. The crossed knife and fork may allude to the masonic Festive Board which is jocularly referred to as the knife and fork degree but probably not. Palmer Cox was a Past Master of Mission Lodge No. 169 in San Francisco.
---
The Brownies' Quilting Bee, by Palmer Cox. St. Nicholas Magazine, January 1910 [page 253].