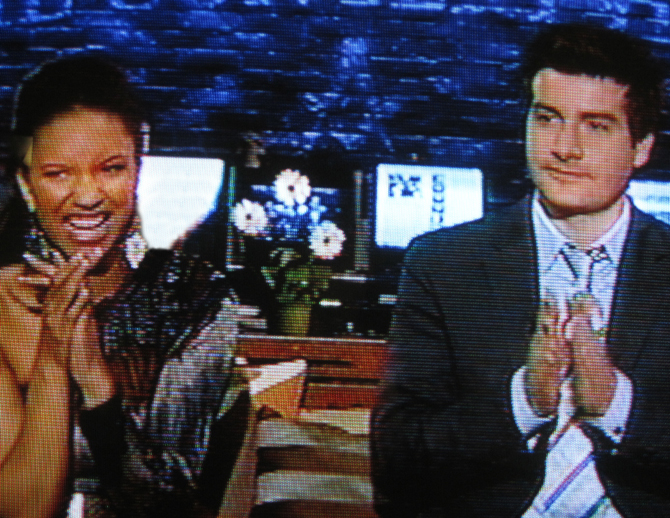 Nicole Holness and Daryn Jones.
MTV Live (2010) Behind Nicole Holness and Daryn Jones can be seen a square and compasses emblem on the brick wall, and a skull resting on a monitor. From 2006 until 2012 MTV was produced out of what was once a masonic temple at 888 Yonge Street, in Toronto.
TELEVISION INDEX | CINEMA INDEX
MTV Live, Saturday, 19 June 2010 Created by Mark McInnis, Alex Sopinka and Pam De Montmorency; Executive producer, Mark McInnis. 30 min. English, Canadian, stereo.