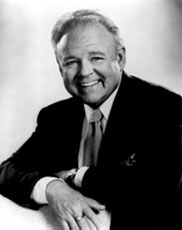 The following list of references is not definitive, nor are all entries confirmed. Please forward additional references, with details, to our editor.
Masonic references in television
---
| | |
| --- | --- |
| 30 Rock | Lee Marvin v. Derek Jeter Season 4 episode 17. Liz Lemon says to producer Peter Hornberger, regarding special treatment and preferences for hiring: "I'm no better than... you, whose dad who was in the Masons with Dave Garroway." [00:18:50] Directed by Don Scardino, written by Tina Fey, Kay Cannon. Tina Fey, Tracy Morgan, Jane Krakowski, Jack McBrayer, Scott Adsit, Judah Friedlander, Alec Baldwin, Katrina Bowden, Keith Powell, Kevin Brown, Grizz Chapman, Elizabeth Banks, Will Ferrell, Julianne Moore, Steve Hely. USA, English, 22 April 2010. * |
| | |
'Allo 'Allo
Watch the birdie. Series 5, episode 9. Fairfax : "I say, Carstairs, two men with ducks on their heads have just walked into the public convenience. What do you make of that?"
Carstairs : "They're probably freemasons." [00:14:15] Script by Jeremy Lloyd, David Croft, Directed by Susan Belbin. Produced by David Croft. Cast : Gordon Kaye, Carmen Silvera, Vicki Michelle, Sue Hodge, Kirsten Cooke, Richard Marner, Guy Siner, Hilary Minster, Kim Hartman, Richard Gibson, John Louis Mansi, Kenneth Connor, Arthur Bostrom. 29 October 1988. *
| | |
| --- | --- |
| The Adventures of Robin Hood | While rebuilding Barnaby Church Walter, the master mason, resists a plan to turn the church into a fortress. To assist him, Robin is made a mason. [00:18:00] "The Mark" (episode 88, 3.10) Directed by Robert Day, written by Robert Newman. Richard Greene, Alexander Gauge, Archie Duncan, Victor Woolf, Charles Gray, Philip Ray, Kenneth Cope, Llewellyn Rees. 2 December 1957 (UK) ITV, 30 min. mono, black & white. * |
| | |
| --- | --- |
| Andy Griffith Show | Off to Hollywood. Andy goes to California to see his story, "Sheriff Without a Gun," being filmed. He suggests visiting his cousin who is the Grand Master that year. [0010:10] Andy Griffith, Ronny Howard, Frances Bavier, George Lindsey, Aneta Corsaut, Howard McNear. Written by Bill Idelson and Sam Bobrick Directed by Alan Rafkin. Season 6: 1965-66 Episode 166 (C). [Also see non-masonic fraternal references and a reference to the Shriners in Aunt Bee, the Swinger.] |
| | |
Are You Being Served
Mr. Humphreys: "I can't stand secrets, can I Mr. Lucas?"
Mr Lucas: "No you can't, Mr. Humphries. That's why you didn't become a freemason, isn't it?"
Mr. Humphreys: "One of the reasons." [00:21:40.]
John Inman and Trevor Bannister, from "The Agent". season 7, episode 7 (1979).
| | |
| --- | --- |
| Bergerac | "Poison" Season 5, episode 8 [21 Feb 1987] . Although passing masonic references in several episodes have been reported, this episode is about a murder during a masonic ceremony [00:01:00], and a tax-evasion scheme hidden in a masonic charity. Directed by Robert Tronson, written by John Fletcher, created by Robert Banks Stewart. John Nettles, Terence Alexander, Alfred Burke, Louise Jameson, Sean Arnold, Bernard Archard, Philip Bond, Bruce Gordon, Geoffrey Leesley, Jolyon Baker, Nancy Mansfield, Philip Anthony, Peter Tuddenham, Ken Oxman. UK, Australia, English, 50 min, Colour. * |
| | |
| --- | --- |
| The Big Bang Theory | Approximately 13 seconds into the introductory credits, an image of the USS DeKalb briefly appears [00:00:13] in a high speed photo montage. Without the use of freeze frame technology the image is practically indiscernible but the additional appearance of an image of the reverse of the American Great Seal—the all-seeing eye and pyramid—raises the question of why this particular image was chosen. * |
| | |
| --- | --- |
| The Bill | British police drama series set in and around Sun Hill Police Station, in London's East End. Produced by Thames Television, and ITV. [no specific episodes are referenced] |
| | |
| --- | --- |
| Bones | Season three of FOX television's police drama Bones contains a multi-episode story arc about a cannabalistic serial killer, introduced in the season premier, "The Widow's Son in the Windshield". Masonic images or references appear in four episodes. "The Widow's Son in the Windshield" 25 September 2007 (Episode 1) "Intern in the Incinerator" 6 November 2007 (Episode 6) "The Knight on the Grid" 20 November 2007 (Episode 8) "The Pain in the Heart" 19 May 2008 (Episode 15) A principal character, Dr. Hodgins, is noted for promoting conspiracy theories but the scriptwriters' grasp of historical facts is particularly weak. Specific errors are noted through the above links. It is also noteworthy that the author of Fox's website took some liberty in playing up the masonic angle beyond what was actually contained in the episodes. * |
| | |
| --- | --- |
| Carnivàle | In season 1, episode 1, Ben Hawkins sees a glimpse of a Knights Templar ring in a dream. In episode 8, "Lonnigan, Texas". A carney named Phineas Boffo wears a Knights Templar ring, mentioning that it is his lodge ring. Carnival owner, Samson, carries a money clip with the same red cross emblem on a black and white quartered background. HBO. 2003/11/10. Episode 9 includes someone attempting psychometry on a key fob while above him on the stage decorations are several symbols including a skull and crossbones and the all-seeing eye. They also visit a meeting of "the Benevolent Order of Templars." On their promotional website (2003/08/16 - 2008/07/10) a sidebar "Carnivàle Fact" notes: "Some experts claim that the Freemasons continue the traditions and mysteries of the Knights Templar, whose Order was founded in the 11th century to protect Christian pilgrims visiting the Holy Land." * |
| | |
| --- | --- |
| Chambers | In The Masons, broadcast 18.5.98 and 20.8.98, John Fuller-Carp decides that becoming a Freemason will improve his chances of winning cases. Starring John Bird as John Fuller-Carp, James Fleet as Hilary Tripping, Sarah Lancashire as Ruth Quirke, and Jonathan Kydd as Vince Griffiths. Written by Clive Coleman , and broadcast in the morning comedy slot (11:30 am) on Radio 4, with a repeat in the early evening comedy slot (6.30pm) a few months later. Produced by Paul Schlesinger. BBC comedy. [unconfirmed] |
| | |
| --- | --- |
| The Chris Isaak Show | "Braveheart." As part of an extended joke on conspiracy theories, bass player, Rowland Salley says: "The whole IMF — freemasons — they rule the world." Episode 46, First aired March 25, 2004 [82118-380]. Written by Maryanne Melloan, directed by Kevin Inch. [unconfirmed] |
The Comedians
Stand up comedian, Johnie Wager tells the following joke: "Mommy, Mommy, how do buffaloes make love?
I don't know son, your father's a Mason." [00:08:10]

Produced by Johnnie Hamp, Granada Television. Designer, Colin Rees; Director, Walter Butler. Mono, Colour.
| | |
| --- | --- |
| CNNN | Chaser NoN-stop News Network (2004) Australian comedian Julian Morrow travelled to America and interviewed Americans about world affairs. In answer to the question, "what is Al-Qaeda?" one unnamed interviewee responded: "Listen to my answer. Al-Qaeda is a wing of the Masonic Order" [00:05:20] Directed by Mark Fitzgerald, produced by Andy Nehl. 25 min. English, Australia, stereo. [19 September 2002-14 November 2003]. * |
| | |
| --- | --- |
| Columbo | "Requiem For A Falling Star." A Shriner's ring is used to expose the murderer [01:05:55]. Peter Falk, Anne Baxter, Mel Ferrer. Season 2, Episode 5. Director: Richard Quine, written by: Jackson Gillis. January 21, 1973. * (Also see Dagger of the mind.) * |
| | |
| --- | --- |
| Damages (2009) | Season 2, episode 5: In a scene set at a private men's club roast, the podium is emblazened with a large square and compasses enclosing a pentacle. [00:09:00] Damages, "I Agree, It Wasn't Funny". (2009/02/04). Created by Todd A. Kessler, directed by Tate Donovan, written by Mark Fish. Glenn Close, Rose Byrne, Tate Donovan, Anastasia Griffith, Marcia Gay Harden, Timothy Olyphant, William Hurt, Michael Nouri, John Doman, Clarke Peters, Ty Burrell, Paige Turco, Tom Aldredge, Mario Van Peebles, Glenn Kessler. USA, English. New York Sony Pictures TV FX (TV) 2007-2012. 40 min, colour, mono. * |
| | |
| --- | --- |
| Dennis the Menace | "In the old Dennis the Menace TV show, there's even an episode in which Dennis brags at school that his dad is a '32° Mason.' " The Complete Idiot's Guide to Freemasonry, S. Brent Morris. p. 107. Between 4 October 1959 and 7 July 1963 146 episodes were produced over four seasons. The episode may be "Dennis Creates a Hero" (3/20/1960), directed by Charles T. Barton and written by Peggy Chantler Dick and William Cowley with guest stars Billy Booth (Tommy), Charles Seel (Mr. Krinkie), Wade Cagle (Reporter). Starring Herbert Anderson, Gloria Henry, Gale Gordon, Joseph Kearns, Sylvia Field. [unconfirmed] |
| | |
| --- | --- |
| The District | Episode 29: To Serve And Protect (20.10.01) Craig T. Nelson's character, Chief Jack Mannion is seen wearing a masonic ring. (CBS) Producers: James Chory, Rob Corn, Denise Di Novi (executive), Terry George (executive), Lynn Marie Latham (executive), Craig T. Nelson (consulting) Cast: Craig T. Nelson, Lynne Thigpen, Jayne Brook, John Amos, Sean Patrick Thomas, Justin Theroux, Roger Aaron Brown, Michelle Forbes [unconfirmed] |
The Doctor Blake
Mysteries
Season 3 episode 8, "Darkness Visible" (3 April 2015) When half a coin is found in murder victim, Neville Franklin's stomach [00:05:30], the investigation leads Dr Lucien Blake to discover that not only was Franklin the Worshipful Master of Ballarat Masonic Lodge, but that his murderer, Doug Ashby, and the murderer of Blake's mother forty years earlier, Jock Clement, were both Freemasons. Then his Chief Supt. William Munro, also a Freemason, is discovered to have tampered with evidence and attempted to protect his masonic brothers—and protect himself. Directed by Declan Eames, written by Stuart Page, created by George Adams and Tony Wright, story editor, Paul Jenner. Craig McLachlan, Nadine Garner, Charlie Cousins, Cate Wolfe, Joel Tobeck, Craig Hall, John Wood, John Stanton, Belinda McClory, Lee Beckhurst, Jacqui Maloney, Dylan Watson, Phil Lenhart, Danny Ellerton, Bruce Barnes. Australia, English, 56 min, Colour.
| | |
| --- | --- |
| Duckman | Season 3 Episode 25 "Grandma-ma's Flatulent Adventure" (1996/01/20). "I'm looking for something in the affordable range. Maybe a buy-the-cardboard-build-it-yourself kinda thing, or some sort of group discount, maybe cut us a deal if we bury her with a busload of Shriners that went off a cliff, or something." [00:15:00]. Created by Everett Peck, animation by Klasky Csupo, directed by Norton Virgien, written by Bill Canterbury and Gene Laufenberg. Duckman voiced by Jason Alexander, Tetzloff voiced by John Astin. |
| | |
| --- | --- |
| Drawn together | "Lost in Parking Space, Part II" (2007/10/04) A parody of "Hakuna Matata" from The Lion King, "Scumma Bumma Grubba Moochie" is sung by Xandir and two bums in a mall parking lot. The lyrics include a reference to freemasons. [00:06:10] Guest voices : Phil LaMarr, Billy West, Qarie Marshall, Jess Harnell. Written by Elijah Aron and Erik Sommers, directed by Ray Claffey. * |
| | |
| --- | --- |
| Dr Who (2007) | 'Smith and Jones' (2007/03/27). Hanging on the wall of Royal Hope Hospital administrator, Mr Stoker's office is what appears to be a framed Master Mason certificate of a style issued by the United Grand Lodge of England. [00:14:23] Directed by Charlie Palmer, written by Russell T. Davies. David Tennant, Freema Agyeman. UK, English, 31 March 2007, 45 min., Colour. * |
Duckman
Eric Duckman discovers that his real father, Red Crocker, is a gun-totting survivalist living in a barbed wire compound. When Duckman tells Red that he is his son, Red replies:
"You freemasons must believe I'm soft in the head." [00:10:00] Directed by Stig Bergqvist, written by Stephen Sustarsic, David Silverman. Season 4, Episode 18, 24 May 1997. *
| | |
| --- | --- |
| Elementary | "All in the Family" [S02E13] 9 January 2014) Holmes: "Mafia law interests me about as much as the criminal darings-do of the Freemasons or the Druids." [00:09:20] Directed by Andrew Bernstein, written by Robert Doherty, Jason Tracey. Jason Tracey. Jonny Lee Miller, Lucy Liu, Jon Michael Hill, Aidan Quinn. USA, English, Stereo, Colour. * |
| | |
| --- | --- |
| Endeavour | "Trove" [S02E01] 30 March 2014 In this episode of the prequel to Inspector Morse, members of the local masonic lodge are clearly identified as interfering in an investigation to protect several members who murdered one member's illicit lover. [01:12:00] . Directed by Kristoffer Nyholm, written by Russell Lewis (Colin Dexter : characters). Nigel Cooke, Jessie Buckley, Shaun Evans, Jessica Ellerby, Diana Day, William Mannering, Philip Martin Brown, Abigail Thaw, Beth Goddard, Jonathan Coy, Nick Waring, Pooky Quesnel, David Westhead, Liam Garrigan, Roger Allam, Caroline O'Neill. * Nocturne" Season 2, Episode 2 (6 Apr. 2014) Echoing the anti-masonic theme of the previous episode"Trove", a completely irrelevant spin is given in the penultimate scene of this episode by having an unidentified, gloved figure take a ring from the police evidence desk and open a hidden compartment to display a masonic square and compasses. [01:27:00] Directed by Giuseppe Capotondi, written by Russell Lewis, Colin Dexter (characters). Jack Laskey, Shaun Evans, Susy Kane, Imogen Gurney, Nell Tiger Free, Anya Taylor-Joy, Eve Perry, Maya Gerber, Lucy Boynton, Emily Warren, Michael Shannon, Lynn Farleigh, Daniel Ings, Sara Vickers, Roger Allam. UK, English, Colour. * |
| | |
| --- | --- |
| Gotham (2015) | A scene of an attempted "blood sacrifice" of Bruce Wayne by the Sacred Order of Saint Dumas was filmed in a New York masonic lodge hall. The officiant, Father Creal is seated between two other large chairs, one of which displays the masonic square and compasses emblem. [00:32:00] "Rise of the Villains: Worse Than a Crime" Season 2, episode 11. Directed by Jeffrey Hunt, written by Bruno Heller. |
| | |
| --- | --- |
| Gravity Falls (2012- ) | Dipper and Mabel Pines spend the summer at their great uncle's tourist trap, The Mystery Shack. Although there are no overt masonic references in the first two seasons, two contemporary tropes — or stereotypes —are introduced. Uncle Stan wears a red fez with a black tassle and an abstract emblem, and once refers to his lodge. Images of the all-seeing eye and triangles are frequently visible. The principal adversary is a demon who appears superficially similar to the Eye of Providence. Created by Alex Hirsch. Animation. USA, English Release Date: 15 June 2012. Disney Television Animation, Walt Disney Television Animation. 30 min., Colour. * |
| | |
| --- | --- |
| Harvey Birdman, Attorney At Law | Season 3, episode 24. "Bird Girl of Guantanamole" (2005/08/14) 1960s Hanna-Barbera cartoon character, Morocco Mole, is on trial, charged with being an enemy combatant. When accused of being Muslim, Birdman replies that he's not. When asked, "Then what's with the fez, then?" the reply is, "Shriner, third degree, Clown Unit." [00:09:20] Written by Erik Richter, Michael Ouweleen. Director: Richard Ferguson Hull. Voices: Maurice LaMarche, Peter MacNicol, Paget Brewster, Bill Farmer. * |
| | |
| --- | --- |
| Heartbeat | Season 9, episode 7 Always a Copper (1999/11/07). A masonic horse brass can be seen in a doorway of the Aidensfield Arms, the village pub. [00:20:35] A similar horse brass can be seen in the British film, Murder at the Gallop (1963). Not a film set, the pub is actually The Goathland and the brass may be part of the furnishings and not a prop. Director, Paul Walker; Writers: Johnny Byrne, Michael Jenner, Nicholas Rhea; Art Direction by Gillian Slight; Dave Proctor, property master; Kim Harrison, stage manager. Yorkshire Television. * |
| | |
| --- | --- |
| Hill Street Blues | Michael Conrad (1925/10/16-1983/11/22) played Sgt. Philip Freemason Esterhaus for the first four seasons of this award winning show. His character was a kindly man, displaying a deep caring attitude towards the men and women in the squad; represented most forcibly by the admonition which he used as he dispersed the officers each day to go about their duties. As they leave, suddenly he breaks their movement by shouting, "Hey! Let's be careful out there." His full name is used in Season 1, Episode 13 (1981/03/25) [00:43:33]. Daniel J. Travanti, Veronica Hamil. 60 min. (Police drama). * |
| | |
| --- | --- |
| Hollywood Squares | In this undated episode of the long-running television gameshow, comedian Paul Lynde makes a joke about the unusual names for Scottish Rite office holders. Peter Marshall, Paul Lynde, unidentified contestant, no date (1966-1979). Created by Merrill Heatter and Bob Quigley, Hollywood Squares ran on NBC for 14 seasons and 3,536 episodes between 1966 and 1980. [00:09:52] . * |
| | |
| --- | --- |
| In Plain Sight | Season 2, episode 7, "Duplicate Bridge" (7 June 2009). When Marshall sees a reluctant witness hide his masonic ring, he gains his trust, and coöperation, by reciting words that the viewer is intended to assume are masonic [00:27:23] In Plain Sight. Directed by Bryan Spicer, written by David Maples, Lynne E. Litt. 43 min USA, English, Colour. |
| | |
| --- | --- |
| In the Heat of the Night | Non-mason, Carrol O'Conner, as Chief Gillespie wears a masonic ring on his left hand in at least one episode. Starring Carrol O'Connor (1922/08/02 - 2001/06/21) [Unconfirmed]. |
| | |
| --- | --- |
| Inspector George Gently | Series 7, episode 4. "Gently Through the Mill" (2009/05/24) In this 1960s period piece police drama, Detective Sergeant John Bacchus discovers that a murder victim was a freemason and joins his father-in-law's masonic lodge to solve the case. This episodes is yet another example of British television writers' portrayal of Freemasonry as "a bunch of crooks." [00:17:00] Directed by Ciaran Donnelly, written by Mick Ford. Martin Shaw, Lee Ingleby, Simon Hubbard. Produced by Company Pictures for BBC One, UK, English. |
Inspector Morse
Masonic Mysteries January 24, 1990 (Series 4, episode 15). Producer: David Lascelles, Director: Danny Boyle, Writer: Julian Mitchell. Carlton/Central Television's series starring John Edward Thaw (3 January 1942 - 21 February 2002) as Chief Inspector Endeavor Morse and Kevin Whately as Detective Sergeant Robert Lewis. This episode involves Morse performing in Mozart's "Magic Flute". His supervisor, Chief Superintendent Strange, played by James Grout, is a freemason, and the murderer uses masonic symbolism in leaving clues. * Greeks Bearing Gifts March 20,1991 (Series 5) Near the end of this episode James Hazeldine and James Faulkner have the following exchange: Digby: Thought you'd have me safely put away until after next week?
Basilios: Who let you into my house?
Digby: Your mates in the police force was it? Masonic handshakes, all that stuff?
Basilios: What are you talking about? [01:17:43] Also see: Magic Flute poster. John Thaw, Kevin Whately, James Grout, James Hazeldine, James Faulkner. Directed by Adrian Shergold, written by Peter Nichols, Colin Dexter, produced by David Lascelles. Last Seen Wearing. 1992 (102 min.). Chief Inspector Morse, played by John Thaw says: "George Craven was at the masonic lodge, ten minutes walk from Cheryl Baines. Witnesses as long as your arm. And the masonic arm, as we know, is very long." [00:44:06]
The Jackie Gleason Show
Ralph Goes Hollywood. (1969) In the lyrics for the opening song, Just a Simple Hollywood Welcome, Bert Parks sings: "...just as Masons have the Shriners, the local 49ers, and a motorcycle club that's on parade." [00:03:15]
(4 October 1969 : Season 4, episode 2) Directed by Frank Bunetta, written by Rod Parker and Walter Stone. Jackie Gleason, Art Carney, Bing Crosby, The June Taylor Dancers, Jane Kean, Sheila MacRae, Maureen O'Hara, Johnny Olson, Bert Parks, George Petrie, Greta Randall, Jackie Lynn Bowen, Sammy Spear and His Orchestra, Dick Sterling. USA, English, 48 min. Mono, Colour. The Honeymooners: The Sun and Raccoon Capital This episode has many references to fraternal orders. In the opening song and dance sequence, suit-clad men wear red fezes. Later, Trixie says to Ed: "Say, I bet they get a lot of conventions around here. Huh, Ed? I've seen Masons, Elks, Shriners, American Legion." [00:04:40]
The Jackie Gleason Show (TV series 1966-1970) "The Honeymooners: The Sun and Raccoon Capital" (Season 4, episode 9 : 22 November 1969) Directed by Frank Bunetta, written by Rod Parker and Walter Stone. Jackie Gleason, Art Carney, Jackie Lynn Bowen, James Carey, George Church, George De Vries, Pat Henning, The June Taylor Dancers, Jane Kean, Jimmy Lewis, Sheila MacRae, Lillian Melek, Jeremiah Morris, Cooper Neal, Johnny Olson. USA, English, 48 min. Mono, Colour
| | |
| --- | --- |
| Jute City | Part 1. (1991) Dundee, Scotland, often nicknamed "Jute City", is the setting for a three-part made-for-television gangster thriller that incorporates the death of a freemason into its story. Wikipedia describes one character: 'Fish's first prominent rôle was as the thug "Ferguson" alongside John Sessions in Jute City, a four-part [sic] 1991 BBC drama based on a group of Masonic ruffians.' Elsewhere on Wikipedia another actor is described: '1991 also saw Sessions in the BBC drama "Jute City", a 3-part thriller based around a sinister Masonic bunch of villains....' Obviously, Sammy Curr appears in the regalia of Junior Warden of the lodge at some point but unfortunately the movie/series is not available so Freemasonry's rôle in the story cannot be confirmed. Directed by Stuart Orme, written by David Kane. David O'Hara, Joanna Roth, John McGlynn, John Sessions, Jenny McCrindle, Ion Caramitru, Peter Mullan, Douglas Henshall, Billy Riddoch, Billy McElhaney, Fish, Phyllis Calvert. UK, English. 56 min. x 3. |
| | |
| --- | --- |
| Kaleidoscope | Green. (2023) Very loosely based on real-life events, this Netflix series about a bank robbery opens in a flashback scene when explosives expert, Judy wears a masonic ring while visiting Stan in prison to pass him counterfeit sim cards. [00:02:10] Kaleidoscope. Directed by Robert Townsend, written by Eric Garcia, Evan Endicott, Josh Stoddard, created by Eric Garcia. (Season 1, episode 3) 1 January 2023. * |
| | |
| --- | --- |
| Late Night With David Letterman | Kate Beckinsale. (2007) Kate Beckinsale, while appearing on the Late Show with David Letterman promoting her film Snow Angels, commented on a New York sex scandal. Kate: "Our judges tend to dress up like babies, like, get hit with a wooden spoon." David: Why is that? Kate: "I don't know." David: What is that all about? Kate: "I don't know. Is it a mason's thing, or something?" Late Show with David Letterman. 4 March 2007. * |
| | |
| --- | --- |
| League of Gentlemen | Christmas Special. (2000) Stella Hull, played by Reece Shearsmith: "Its all very secrative, Barbara. I have to wear a mask and everything." Barbara, voice by Steve Pemberton: "A mask! What is it, the masons?" Stella Hull: "Well kind of, but I think it's all women." [00:05:50] Produced by Jemma Rodgers, directed by Steve Bendelack, written by the League of Gentlemen (Jeremy Dyson, Mark Gatiss, Steve Pemberton, Reece Shearsmith) 'The League of Gentlemen' Christmas Special . Original Air Date: 27 December 2000 (Season 2, Episode 7) Starring Mark Gatiss, Steve Pemberton, Reece Shearsmith. 57 min. (Comedy). * |
| | |
| --- | --- |
| Lovejoy | Friends in High Places. (1992) The stories in several episodes in season three hinge on the secretive worlds of the rich and powerful, but only one makes an oblique reference to Freemasonry. Lovejoy: "Your husband. He have any dealings with the Brazilians?" Victoria: "He was investigating a small group of Latin American bankers, a kind of international freemasonry. I can't remember what they were called." [00:29:00] Lovejoy: "Friends in High Places" Season 3, Episode 1 Friends in High Places (12 Jan. 1992). Ian McShane, Phyllis Logan, Dudley Sutton, Chris Jury, Pavel Douglas, Joanna Lumley, James Faulkner, Nigel Pegram, Peter Moreton, Tony Vogel, Paul Corrigan, Arturo Venegas. UK, English, Colour. * |
| | |
| --- | --- |
| Mad Men (2013) | The Crash. Mikey, identified in the credits only as Exec #3, is a drunken Chevrolet executive seen wearing a masonic ring as he covers Ken Cosgrove's eyes moments before he crashes their vehicle. The scene takes place in the opening seconds of the show and the ring is only seen for a brief moment. [00:00:10] Season 6, episode 8 (73) May 19, 2013. Directed by Michael Uppendahl, written by Matthew Weiner, Jason Grote. * Lost Horizon. While cleaning out his office, advertising agency senior partner, Roger Sterling, pulls a ceremonial trowel with a masonic square and compasses design out of a packing box [00:34:10] Season 7, episode 12, 3 May 2015. Directed by Phil Abraham, created and written by Matthew Weiner, written by Semi Chellas. |
| | |
| --- | --- |
| Marvel's Daredevil | A Cold Day in Hell's Kitchen Season 2 episode 13 (18 March 2016) A square and compasses emblem on a gravestone in a funeral scene has no significance. [00:46:40] Directed by Peter Hoar, written by Douglas Petrie, Marco Ramirez, created by Stan Lee, Bill Everett. Charlie Cox, Deborah Ann Woll, Elden Henson, Jon Bernthal, Elodie Yung, Scott Glenn, Carrie-Anne Moss, Royce Johnson, Rob Morgan, Matt Gerald, Geoffrey Cantor, Peter Shinkoda, Susan Varon, Ray Iannicelli, Maya Rosewood. USA, English | Japanese, 58 min., Dolby, Colour. * |
| | |
| --- | --- |
| M*A*S*H | Mail Call Three February 6, 1978. Written by Everett Greenbaum and Jim Fritzell. Directed by Charles Dubin. Radar (Gary Burghoff) tells Hawkeye (Alan Alda) that his mother's new boyfriend "is a third degree mason" who takes her to the masonic lodge for bingo on Fridays. * |
| | |
| --- | --- |
| Messiah 2 | Vengeance Is Mine 24 August 2002. One policeman says to another: "One time you had to roll up your trouser leg to get promoted; now you have to be queer." [Unconfirmed]. Directed by David Richards, story by Robert Cooper, screenplay by Lizzie Mickery, created by Boris Starling. Frances Grey, Gillian Taylforth, Emily Joyce, Dani Biernat, Surendra Kochar, Velibor Topic, . UK, English, 24 August 2002, 180 min (2 parts), Stereo, Colour. |
| | |
| --- | --- |
| Midsomer Murders | King's Crystal 26 January 2007. Written by Steve Trafford. Directed by Peter Smith. Introduced in Episodes 44 "The House in the Woods", it isn't until Episode 57 "King's Crystal" 10th Series that Detective Constable Ben Jones is identified as a freemason when Barnaby asks Jones to use his masonic connection to help their investigation to untangle a family glassware's financial irregularities. * |
| | |
| --- | --- |
| Millennium | In Season two, episode 14, the Millennium Group is revealed to be "masonic". In Episode 2.16, when the "Old Man" is buried the Elder opens a wooden case and takes out a navigator's compass which he drops into the grave. * |
| | |
| --- | --- |
| Miss Fisher's Murder Mysteries (2012) | Detective John 'Jack' Robinson's office wall display's a masonic certificate [00:09:00]. "Death by Miss Adventure" (27 April 2012). Directed by Daina Reid, written by Chris Corbett, Liz Doran. Essie Davis, Nathan Page, Hugo Johnstone-Burt, Ashleigh Cummings, Richard Bligh, Travis McMahon, Anthony Sharpe, Tammy Macintosh. Australia, English, Stereo, Color, 60 min. |
| | |
| --- | --- |
| Monk (2006) | Captain Stottlemeyer has a Shriner's fez on his office bookshelf. [00:07:25]]. "Mr. Monk Gets Jury Duty" (17 March 2006. Season 4, Episode 16) Directed by Andre Belgrader, created by Andy Breckman, written by Peter Wolk. Tony Shalhoub, Traylor Howard, Jason Gray-Stanford, Ted Levine, Benito Martinez, Wings Hauser, Carlos Gomez, Emmanuelle Vaugier, Michael Weaver, Clyde Kusatsu, Bonita Friedericy, Kimi Reichenberg, Bryan Coffee, Aaron Lustig, Carlease Burke. USA, English, Colour. Touchstone Television, Mandeville Films, USA Network (July 12, 2002 - December 4, 2009) |
Monty Python [Click for larger images.]
Blackmail
"Monty Python Live at City Center 1974"
How to Give Up Being a Mason
Series Two: September 15, 1970 - December 22, 1970
The Architects Sketch
Series Two: September 15, 1970 - December 22, 1970
Policemen Make Wonderful Friends
Series One, Episode 6
"Policeman (John Kleese): Yes! Policemen make wonderful friends. So if you are over six feet tall and would like a friend, a pen friend, in the police force, here is the address to write to: 'Mrs Ena Frog, 8 Masonic Apron Street, Cowdenbeath'. Remember - policemen make wonderful friends. So write today and take advantage of our free officer. Thank you. And now for the next sketch." *
Murder Most Horrid
The Case of The Missing.
A traffic policewoman is promoted to investigate a murder where all the clues point to a masonic conspiracy. Episode Number 1 (November 14, 1991). Dawn French, Bill Paterson, Timothy Spall, Stephen Frost. w: Ian Hislop &'; Nick Newman, d: Bob Spiers, p: Jon Plowman.
| | |
| --- | --- |
| Murdoch Mysteries (2010) | "Victor, Victorian". Victor Bernard is poisoned while drinking wine from a skull during his initiation into a masonic lodge. But the autopsy shows that Victor was a woman. The murderer, a member of the lodge, later also kills a private detective and leaves his body in the "Hiram Room" of a masonic lodge. (28 Mar. 2010). [00:00:50]. |
| | |
| --- | --- |
| MTV Live (2010) | Behind Nicole Holness and Daryn Jones can be seen a square and compasses emblem on the brick wall, and a skull resting on a monitor. MTV Live, Saturday, 19 June 2010 Created by Mark McInnis, Alex Sopinka and Pam De Montmorency; Executive producer, Mark McInnis. 30 min. English, Canadian, stereo. |
News Radio
"Rose Bowl" (1997)
Mr. James tries to win a court case on the merits, but is losing so, prompted by Joe, he says a masonic word and the judge immediately says he wins his case. [00:25:16]
NewsRadio "Rose Bowl" (1997). Directed by Tom Cherones, written by Paul Simms and Alan J. Higgins. Dave Foley, Dave Nelson, Stephen Root, Andy Dick, Maura Tierney, Vicki Lewis, Joe Rogan, Khandi Alexander, Phil Hartman, David Clennon, Glenn Walker Harris Jr., George Lindsey. 30 min, English, Colour, Stereo. 5 February 1997 (Season 3, Episode 15). "In through the out door." (1996)
Bill: "Yes... Shriners, Rotarians, Elk Lodges, it's like I'm their king." [00:07:30]
News Radio "In through the out door." (1996). Directed by Patrick Maloney, written by Paul Simms, Drake Sather, Josh Lieb, Alan J. Higgins, Joe Furey. Maura Tierney, Phil Hartman, Khandi Alexander, Joe Rogan, Vicki Lewis, Andy Dick, Dave Foley, Stephen Root, Steve Susskind.
| | |
| --- | --- |
| Night Court (1984) | "Once in Love with Harry". A shriner's fez hangs on Judge Harold T. "Harry" Stone's coat rack above a safari pith helmet and a straw boater. Harry says to another, rather pompous, judge: "By the way, about that club of yours? I don't think I'm interested. I mean, you know, no secret handshakes or anything." [00:20:00]. Executive producer: Reinhold Weege, directed by Jay Sandrich, Gary Shimokawa, written by Reinhold Weege (creator) Set Decoration by Edward J. McDonald; Joshua Meltzer, property master. Harry Anderson, Karen Austin, Selma Diamond, Richard Moll, John Larroquette, Paula Kelly. Original Air Date: 22 February 1984 (Season 1, Episode 7) |
| | |
| --- | --- |
| Not Only... But Also | There is an unconfirmed report that Dudley Moore appeared in one skit dressed as a masonic candidate with one pant leg rolled up. Produced by Joe McGrath, John Street, Dick Clement, James Gilbert. Scripts by Peter Cook, Dudley Moore. Starring Peter Cook, Dudley Moore. Three series were made: 9 January to April 1965 (seven 45-minute episodes), January to 26 February 1966, and 18 February to 13 May 1970 (seven 30-minute episodes). Two episodes were broadcast in July 1971 as Peter Cook and Dudley Moore in Australia. |
Only Fools and Horses
"Dates" (1988/12/25).
Boycie is revealed to be a Freemason. Only Fools and Horses. Created and written by John Sullivan. Starring David Jason, Nicholas Lyndhurst, Lennard Pearce, Buster Merryfield, Tessa Peake-Jones, Gwyneth Strong, Roger Lloyd-Pack, John Challis, Sue Holderness, Paul Barber, Patrick Murray, Kenneth MacDonald, Jim Broadbent. Executive producers: Ray Butt (1981-87), Bernard Thompson (1981), Gareth Gwenlan (1988-93, 1996, 2001-2003), John Sullivan (1991-2003). BBC One, UK, Colour.
The O.C.
The Way We Were.
Marissa Cooper, played by Mischa Barton, wears what appears to be a square and compasses pendant. Marissa is described as "one of the few 'nice' characters amongst the spoiled and narcissistic teen population of Newport Beach." Her father, Jimmy Cooper, played by Tate Donovan, is described as a "corporate criminal". The O.C., FOX network series, Season 2, episode 2. (29) (11/11/2004) Director, Executive Producer, Doug Liman. Directed by Michael Lange, written by Allan Heinberg. The O.C. premiered 5 August 2003.
Outlander
Freedom & Whisky.
In season 3, episode five, of this fantasy romance, a masonic square and compasses emblem briefly is shown on James Alexander Malcolm Fraser's printshop sign in a scene set in 1765 Edinburgh. [00:50:40] The sign is seen again in episode six. Based on, currently, a series of eight novels written by Diana Gabaldon, Fraser's Freemasonry also plays a significant role in the books.
(34|5) October 8, 2017. Directed by Brendan Maher, written by Toni Graphia, based on the series of books written by Diana Gabaldon, developed by Ronald D. Moore. USA, English | Scottish Gaelic, 64 min, Stereo, Colour
| | |
| --- | --- |
| Prime Suspect 2 | Helen Mirren, as DCI Jane Tennison, suspects that secret handshakes and lodge connections have circumvented proper department procedure [00:12:06]. Freemasonry is not specifically mentioned. A theme, running through all six seasons of Prime Suspect, is the perception of conspiracy. Jane Tennison is constantly fighting perceived threats to her search for the truth. Whether it is fellow officers with something to hide in season one, freemasons in seasons two, three and five, secret deals with criminals in season six, or subordinates and superiors who are slow to keep her informed in every season, Tennison is quick to use the language of Freemasonry as she refers to secret societies and handshakes. 12/15/1992. Helen Mirren, Colin Salmon, John Benfield. Directed by John Strickland, written by Allan Cubitt, Lynda La Plante (Story). 203 min (4 parts) UK / USA, English. Colour, Dolby. (Mini-series, Crime / Drama). * |
| | |
| --- | --- |
| Prime Suspect 3 | At Assistant Deputy Superintendent John Kennington's retirement party Supt. Thorndike, played by Stephen Boxer, introduces himself to Judge Syers, played by Lewis Jones, by mentioning that they had "met at a lodge banquet". [00:19:22] Episode 1. First aired : 1993. Helen Mirren, Terrence Hardiman, John Benfield, Terence Harvey, Stephen Boxer, Peter Capaldi, Lewis Jones, Ciaran Hinds. Directed by David Drury, written by Lynda La Plante. 207 min (2 parts) UK, English. Colour, Dolby. (Mini-series, Crime / Drama). |
| | |
| --- | --- |
| Prime Suspect 5 | "That bloody Jane Tennison, she'll be storming into your nick, the balls of your best officers trailing from her jaws, spraying people with claret, calling people masons, threatening resignation.... Well, I just wanted to tell you that I'm not a complete maniac. [00:07:55] Prime Suspect 5: Errors of Judgment. Helen Mirren, John McArdle (DCS Ballinger) Julia Lane, David O'Hara, John Brobbey, Steven Mackintosh, Ray Emmet Brown, Paul Oldham, Joe Speare, Paul Simpson, Joseph Jacobs, Marsha Thomason, Vanessa Knox-Mawer,Badi Uzzaman, Mr. Ahmed, DC Skinner. Directed by Philip Davis, Writing credits ten by Guy Andrews 200 min. UK, English. Color, Stereo, 1996. (Crime / Drama) |
| | |
| --- | --- |
| Prime Suspect 6 | Jane Tennison says to Robert West, played by Liam Cunningham: "Something between them, a look, a gesture, a handshake. Something. I'm sure they know each other."[00:03:54] Prime Suspect 6, "the Last Witness". Directed by Tom Hooper, written by Peter Berry. Helen Mirren, Oleg Menshikov, Ben Miles, Robert Pugh, Clare Holman, Mark Strong, Liam Cunningham, Velibor Topic, Barnaby Kay, Tanya Moodie, Frank Finlay. 195 min. UK, English. Color, Stereo. 2003. (Crime / Drama) |
| | |
| --- | --- |
| Raised by Wolves (2020) | This science-fiction television series, depicting the results of a global religious war presents the masonic square and compasses emblem as identifying a sun-worshiping cult. Season 1, episodes 1-10. Created by Aaron Guzikowski, directed by Luke Scott, written by Aaron Guzikowski, produced by Ridley Scott. |
| | |
| --- | --- |
| Red Dwarf | Timeslides. Series 3, No. 17 (Dec. 12, 1989) Lister describes the drummer in his band: "The wacked out crazy drummer is called Dobbin. He joined the police force in the end, became a Grand Wizard in the Freemasons." [00:12:14] Written by Rob Grant and Doug Naylor Dimension Jump. Series 4, No. 23 (Mar. 14, 1991) Reference to masonic handshakes. Written by Rob Grant and Doug Naylor Red Dwarf deleted scenes. Deleted Scene 3" "Thanks for the Memory," A recovered dialogue section from Rimmer's "deathday" party. [00:04:00] chapter 3 title 6: Rimmer: "It's a great honour and a first rung on the ladder to becoming a spacemason." Cat: "What's a spacemason?" Lister: "It's like a secret servant [?] for grown-ups." Rimmer: It's an honourable and charitable institution, Lister. Membership in which I was proud, nay, very proud, to be refused. It was the greatest honour ever bestowed upon me to be laughed out of the spacemasons' guild. Not even the fact that my uncle was a bishop and my grandfather knew the rules of croquet could get me in. I respect that." * |
Riget I and II
" The Kingdom" (1997)
An evil occult presence is suspected of coming from a masonic lodge hall adjoining the hospital. [00:00:00] Produced by DR & Zentropa, directed by Lars von Trier & Morten Arnfred. 1994, 1997, Denmark.
Rising Damp
"The Perfect Gentleman" (1975)
Rupert befriends a grifter masquerading as an aristocrat up from his country estate. He refers to his exclusive circles, and notes "the magic word, Boaz." [00:13:00] Original Air Date: 5 December 1975 (Season 2, Episode 5) Directed by Vernon Lawrence, written by Eric Chappell. Leonard Rossiter, Don Warrington, Richard Beckinsale, Henry McGee. Colour, mono.
| | |
| --- | --- |
| The Rockford Files | In this warm-hearted, detective drama, actor Noah Beery, Jr. (1913/08/10 -1994/11/1), as Joseph 'Rocky' Rockford, made one reference to belonging to a "lodge" in the first two seasons. Created by Roy Huggins and Stephen J. Cannell. September 13, 1974 - July 25, 1980 NBC (Crime Drama) 123 60 min. episodes + 9 TV movies. James Garner, Noah Beery Jr., Joe Santos, Stuart Margolin, Gretchen Corbett. [season 2, episode 6] |
| | |
| --- | --- |
| Rumpole of the Bailey | The Case of Identity. Episode 9, Season 2 (6/5/1979). Martin Fisk plays Dave Anstey, who has been set up by his employer Freddie Allbright, played by Tony Caunter. Allbright, who is identified as a freemason, is later shown to be having an affair with Anstey's wife, and to have paid for a violent attack on another employee. Dave Anstey : He'd even bought Mrs. Allbright a gift." Horace Rumpole : "What was that?" "It was an evening bag, very nice, very nice. For his ladies' night down at the masons." [00:06:40] Written by John Mortimer, directed by Derek Bennett. Leo McKern, Jonathan Coy, Peggy Thorpe-Bates, Peter Bowles, Julian Curry, . Rumpole and the Right to Silence Season 6, episode 33 (11/11/1991). The suspect in a murder trial is a member of the mason-like "Ancient Order of Ostlers" complete with secret handshakes, apron and collar jewel with, in this instance, a horseshoe. [00:18:30]] Directed by Julian Amyes, written by John Mortimer. Leo McKern, Marion Mathie, Patricia Hodge, . UK, English, 51 min. |
| | |
| --- | --- |
| The Simpsons | Episode 43, Season 2 (2-21) Three Men and a Comic Book, Written by Jeff Martin. Directed by Wes Archer. Original airdate: 1991/05/09. Mayor 'Diamond' Jim Quimby opens the 12th annual "Close Encounter of the Comic Book Kind" Convention by announcing: "Well, have fun and be sure to clear out by six for the Shriners." [00:03:21] Later, as Bart leaves, the Shriners can be seen arriving [00:06:43]. Production Code 7F21 * Episode 91, Season 5 (5-10) $pringfield, Written by Bill Oakley, Josh Weinstein. Directed by Wes Archer. Original airdate: 1993/12/16. In one scene germs on Smithers' face sing out "Freemasons run the country" [00:13:10] while in an earlier scene a garbled reference is made to the Pythagorean formula for right angle triangles. Production Code 1F08 * Episode 115, Season 6 (6-12) Homer the Great. Written by John Swartzwelder. Directed by Jim Reardon. Guest Starring Patrick Stewart as the voice of Number One. Original airdate 1995/01/08. Homer joins the Stonecutters, a secret fraternity. Grampa: "I'm an Elk, a Mason, a communist; I'm the president of the Gay and Lesbian Alliance for some reason... ah here it is, the Stonecutters." [00:06:55]. Production Code 2F09. * Images copyright 2000 Matt Groening, Twentieth Century Fox Film Corporation. Season 20, Episode 13 Gone Maggie Gone. This episode loosely parodies the movie National Treasure: "The Order flourished, never forgetting its sacred mission. But word about the gem got out and a group of high-ranking freemasons led by Benjamin Franklin, George Washington, and King George the third staged a phoney War of Independence to cover their search for the gem." Production Code LABF04. |
| | |
| --- | --- |
| Sleepy Hollow (2013) | It is perhaps inevitable that a television series with a storyline that includes both the apocalypse and revolutionary-era America would eventually reference Freemasonry. [INDEX] A mash-up of end times dispensationalism, the Ammonitish god Moloch, faux druidical incantations, Egyptian hieroglyphics, masonic symbols and mythology, a coven of witches, a zombie George Washington, ley lines, and a conflation of two short stories by Washington Irving — The Legend of Sleepy Hollow (1820) and "Rip Van Winkle" (1819), with a nod to Buffy the Vampire Slayer and National Treasure — this television series, like so much of contemporary pop culture, gleans history only to distort and reinvent it. Directed by Ken Olin, written by Roberto Orci, Alex Kurtzmanby. Tom Mison, Nicole Beharie, Orlando Jones, Katia Winter, Lyndie Greenwood, James Frain, Tongayi Chirisa, Craig Parker, John Noble, Richard Cetrone, Alex Collins, Tim Holt, Jackson Beals, Parker Chapin. USA, English, 45 min., Dolby, Colour. |
| | |
| --- | --- |
| Something Wicked | Sam and Dean battle a Shtriga, a witch that sneaks into childrens' bedrooms and sucks the lives out of them. Dean must relive his childhood when he remembers that he encountered the Shtriga years ago. Dean and his brother Sam have arrived in the town knowing that something is wrong. Dean comes out of a diner with coffee for himself and Sam and says: "The waitress said the local freemasons may be up to something sneaky, but other than that, nothing." Season 1, Episode 18 : 4/6/2006, Written by Daniel Knauf, director: Whitney Ransick. Jeffrey Dean Morgan (John Winchester), Penelope Cardaz, Chandra Borg, John Prowse, Erica Carroll (Mother in the Park), Stacee Copeland (Nurse), Alex Ferris (Young Sam), Mary Black (Elderly Patient), Jeannie Epper (The Shtriga), Adrian Hough (Dr. Hydecker), Ari Cohen (Miles Tarnower) |
| | |
| --- | --- |
| Space 1999 | Most probably not intended as a masonic reference, the symbol representing "Archanon, the planet of peace" can easily be seen as a stylized version of the masonic square and compasses. Martin Landau, Barbara Bain, Catherine Schell, Tony Anholt, Nick Tate, John Standing, Michael Gallagher, Veronica Lang, John Alkin, Raul Newey, Yasuko Nagazumi, John Hug, Anthony Forrest, Barbara Kelly. Space 1999. Episode 32 "The Mark of Archanon" [SPACE:1999 LaserDisc Volume 15] 15 October 1976. |
| | | |
| --- | --- | --- |
| Supernatural | | An American fantasy horror television series created by Eric Kripke, the show includes a minor character, Claire Novak, who wants to become a demon hunter. Posted prominently above her desk is a masonic square and compasses emblem. [00:13:26] Season 11, Episode 12 "Don't You Forget About Me". Directed by Stefan Pleszczynski, written by Nancy Won. Jared Padalecki, Jensen Ackles, Kim Rhodes, Kathryn Newton, Katherine Ramdeen, Ben Cotton, Jedidiah Goodacre, Ty Wood, Angela Palmer, Preston Vanderslice, Veena Sood, Merren McMahon. English, Stereo, Colour, USA. First broadcast: 3 February 2016 |
| | | |
| --- | --- | --- |
| The Thin Blue Line Rowan Atkinson | | Several mentions are made to Freemasonry in episode 9 [00:05:33]. CID Detective Inspector Derek Grim, played by David Haig—after being rejected by the freemasons—attempts to join a secret society called the Todgers [00:27:24]. Episode 10 opens with Grim complaining that Fowler had rejected a firearms permit application from the Chief Todger of his lodge. Rowan Atkinson as Insp. Raymond C. Fowler, Mina Anwar as Const. Maggie Habib, David Haig as Det. Insp. Derek Grim. A Tiger Aspect production for BBC-TV, produced and written by Ben Elton and Geoffrey Perkins, directed by John Birkin. Episode Number 9 (Series 2, episode 2): "Ism Ism Ism" (November 21, 1996) Guest Stars: Lucy Robinson (as Mayoress Wickham) Melvyn Hayes (as Chief Todger) Colin McFarlane (as European Commissioner). |
| | |
| --- | --- |
| This Is Your Life | Created by Ralph Edwards in the late 1940s, the show used a simple format of surprising an unsuspecting individual and informing them that "This is your life," then the subject watches their life unfold before them for the next 30 minutes. This episode featured Laurel and Hardy in the first and only time that the comedy team appeared live on television in the United States. One anecdote involves a pre-1927 movie that Oliver Hardy made in Jacksonville where his performance as a drunk was reported to his lodge who brought him up on charges, thinking he had actually been drunk. [00:18:10] Host, Ralph Edwards. Announcer, Bob Warren. Director: Richard Gottlieb, Axel Gruenberg. Guests: Margaret O'Connor Arata, Vivian Blaine, Lois Brooks, Bernard Delphont, Warren Doane, Frank Fouce, Oliver Hardy, Althea Miller Horne, Virginia Lucille Jones, Ida Kitaeva Lois Laurel, Stan Laurel, Leo McCarey, Roland Park, Hal Roach Jr., Ben Shipman. 30 min, USA, English, Black and White, Mono. Original Air Date: 1 December 1954. |
| | |
| --- | --- |
| Toast of London (2014) | In a particularly unflattering depiction of Freemasonry, Steven Toast joins the local masonic lodge to secure employment but subsequently loses the job when his deception is found out. While the depiction boarders on anti-masonic, with scenes of licentious and criminal behaviour, the episode's comic intent is saved by the initiation ending with everyone breaking into song. [00:22:00] Toast of London. 24 November 2014, Series 2 Episode 4 - 'High Winds Actor'. Directed by Michael Cumming, written by Arthur Mathews and Matt Berry, produced by Kate Daughton. Starring Matt Berry, Robert Bathurst, Doon Mackichan, Harry Peacock. United Kingdom, English, Channel 4. 23 min. Colour. * |
| | |
| --- | --- |
| Twitch City | Dizelle : "Cats became the nemesis of the Holy Mother Church. But did the cult of the cat die? No, it was carried on by the Rosicrucians in Scottish Rite Masonry into medieval hermetic tradition." [00:30:00] (Season 1, Episode 3) "I look like Joyce DeWitt". Directed by Bruce McDonald, written by John Frizzell, Don McKellar. Don McKellar, Molly Parker, Callum Keith Rennie, Raoul Bhaneja, Joyce DeWitt, Jayne Eastwood, Mary Long, B.J. Woodbury, Tracy Wright. Original air date: 2 February 1998. * |
| | |
| --- | --- |
| Vanished | A detective drama, the first episode features a masonic conspiracy: "The wife of a prominent Senator vanishes. The investigation which follows uncovers evidence that not only is the victim not the person she appears to be, but also uncovers evidence connecting her disappearance to a century old conspiracy involving some of the nations most powerful political players and Freemasonry." Created and written by Josh Berman, Directed by Mimi Leder, produced by Paul Redford. Robert Hoffman III, Rebecca Gayheart, Ming-Na, Margarita Levieva, John Patrick Amedori, John Allen Nelson, Joanne Kelly, Gale Harold, Christopher Egan. Production Code: 1-01. 60 min. Twentieth Century Fox : Premiere 2006/08/21. * |
| | |
| --- | --- |
| Whose Line Is It Anyway? (1992) | The judge in a courtroom skit concludes by saying: "I have no choice but to find the person guilty because they're obviously not a mason." [00:16:20] Season 4, Episode 1. Directed by Geraldine Dowd, Chris Bould; hosted by Clive Anderson; performers: Jim Sweeney, Stephen Frost, Steve Steen, and Tony Slattery. 36 min. UK, Colour, English. 1992/01/24. * |
| | |
| --- | --- |
| The Walking Dead (2012) | The opening credits for season 3 include a graveyard scene with one monument displaying a square and compasses emblem. [00:00:09] Season 3. Created by Frank Darabont, produced by Frank Darabont, et al, written by Charlie Adlard, Frank Darabont, Robert Kirkman, Tony Moore. Andrew Lincoln, Jon Bernthal, Sarah Wayne Callies, Laurie Holden, Jeffrey DeMunn, Steven Yeun, Chandler Riggs, Norman Reedus, Lauren Cohan, Danai Gurira, Michael Rooker, David Morrissey, Melissa McBride, Scott Wilson. AMC Fox International Channels, USA, English, 45 min., Dolby Digital, Colour * |
Wild West (2004)
Season 2, episode 4: A busload of well-dressed tourists fill the local pub.
Jeff: "You look a lovely lot. What are you then? Masons?"
Tourist: "Rotarian."
Jeff: "Fantastic. Wonderful part of the world, Rotaria." [00:21.30]
"Cornish Flu". Dawn French, Catherine Tate, David Bradley, Stewart Wright, Sean Foley, Richard Mylan, Robin Weaver, Bill Bailey, Simon Clayton, Norman Cooley, Rosemary Macvie, Alisdair McKee. BBC One, season 2, episode 4 (2 April 2004/04/02) 30 min., colour, mono. *
| | |
| --- | --- |
| Wire In The Blood | "Masonic symbolism leads the investigation to a local lodge but to no avail, and then the penny drops for Tony: the ways in which each of the pairs of victims has died bears uncanny resemblance to the deaths of Christian saints. This is a suicide cult." There is no implication that the masonic lodge is linked to the suicide cult but a fanciful depiction of a masonic initiation provides an important piece of narrative misdirection [00:20:00]. This is the only episode, out of eighteen, that touches on Freemasonry. Season 4, episode 4: "Hole In The Heart." Directed by A.J. Quinn, written by Niall Leonard, film editing by Philip Hookway. Mark Letheren, Mark Penfold, Peter Sullivan, Emma Handy, Simone Lahbib, Robson Green, Amy Hal, Aaron Crisp, Henry Miller, Maggie Ollerenshaw, Shaughan Seymour, Bob Kingdom, Gwanwyn Mason, Evie Dawnay, Felix Scott, Daud Shah, Michael Cochraine. 2006/08/25. * |
| | |
| --- | --- |
| White Gold | The episode opens with the initiation of UPVC window salesmen Vincent, Lavender and Fitzpatrick into a masonic lodge. [00:20:00]. Series 2, episode 3 "The Essex Illuminati" Created and written by Damon Beesley, Chris Niel, Joe Thomas. Directed by Damon Beesley, produced by Phil Gilbert, edited by William Webb. Starring Ed Westwick, James Buckley, Joe Thomas, Nigel Lindsay, Linzey Cocker, Lauren O'Rourke, Lee Ross as Ronnie Farrell, Rachel Shenton. UK : BBC Two, 28 min., Colour. 20 March 2019. * |
| | |
| --- | --- |
| The X-Files | As Mulder and Scully leave a disturbed gravesite a mausoleum displaying a square and compasses emblem can be seen. [00:06:33] This appearance has no relevance to the story. "Irresistible" Season Two, episode 13. Directed by David Nutter, written by Chris Carter. Gillian Anderson, David Duchovny, Bruce Weitz, Nick Chinlund, Christine Willes, Deanna Milligan, Robert Thurston, Glynis Davies, Tim Progish, Dwight McFee, Denalda Williams, Maggie O'Hara, Kathleen Duborg, Mark Saunders, Clara Hunter. 44 min (2X13) January 13, 1995 * |
| | |
| --- | --- |
| Z Nation (2015) | An unnamed collector has a large collection of zombie pop culture memorablia but on his living room wall is a prominently-displayed large photograph of a lodge master in regalia 00:12:00]. Also see season 2, episode 5. "The Collector" season 2, episode 8 (21). Directed by Dan Merchant, created by Carl Schaefer, Craig Engler, written by Dan Merchant. Kellita Smith, Keith Allan, Anastasia Baranova, Russell Hodgkinson, Pisay Pao, Nat Zang, Matt Cedeño, Tom Beyer, Phil Andrade, George R.R. Martin. 30 October 2015, 42 min, Dolby, Colour. * |
---
Commercials
| | |
| --- | --- |
| Alexander Keith Beer | (Summer, 2009). Alexander Keith Brewery of Nova Scotia—founded in 1820 in Halifax, Nova Scotia, and now owned by Labatt, a subsidiary of InBev, formerly Interbrew— introduced its new Creston, BC affiliate, Columbia Brewery, in a television advertising campaign which included an image of their founder, Alexander Keith, in full masonic regalia. |
| | |
| --- | --- |
| Molson Canadian Beer | (2020/06/25). "Rep Our Home" A thirty second spot designed by international advertising agency, Citizen Relations, who have held the Molson Coors account since 2016. Included is an image of Alexander Keith, in full masonic regalia. |
| | |
| --- | --- |
| Taco Bell | (May, 2002) In a television advertisement created by Foote, Cone & Belding, a listing of life's greatest mysteries ends with "... and Freemasonry." |
* Confirmed by editor. For those interested in statistical analysis, a textfile of confirmed tv shows without masonic references is also available.