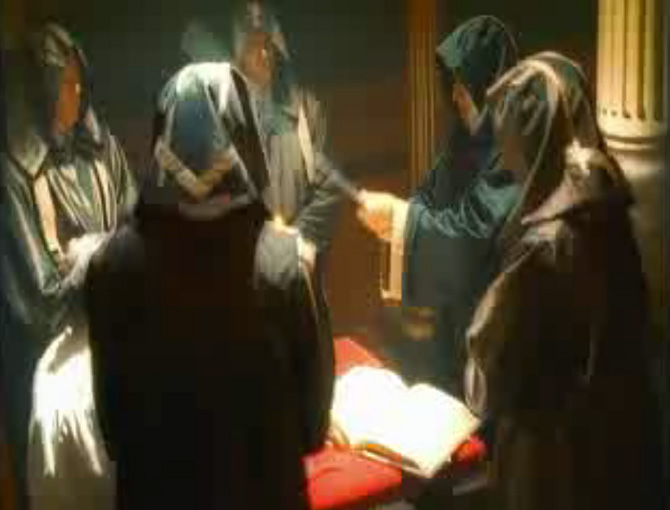 Vanished (2006) Vanished, an incomplete 13 episode serial drama created by Josh Berman for Fox, implicated Freemasonry in a conspiracy to suppress a translation of the Dead Sea Scrolls. Descriptions, found at imdb.com, of three episodes specifically mention Freemasonry: Episode 5 "The Feed" (18 September 2006)
"Quinn manages to get a cryptic message to her partners in a Masonic code." Episode 9: "The New World" (13 November 2006)
"men with masonic wrist-tattoos carry the box into a lab" Ê Episode 13: "Warm Springs" (8 December 2006)
"Supervisor Michael Tyner tips off the pursuers; he's in the same masonic lodge as Eugene Collins." Vanished (August 21, 2006 - November 10, 2006). Created and written by Josh Berman, Directed by Mimi Leder, produced by Paul Redford. Starring Gale Harold, Eddie Cibrian, John Allen Nelson, Joanne Kelly, Margarita Levieva, John Patrick Amedori, Christopher Egan, Robert Hoffman, Ming-Na, Rebecca Gayheart. United States. English (13 episodes of 22 planned) 43 min. Production Code: 1-01. 60 min. Twentieth Century Fox : Premiere 2006/08/21.